At Typhoon Packaging Systems Ltd, we are dedicated to providing UK based manufacturing organisations with the right industrial and production line packaging machinery. We supply good quality machine ranges, that are very reliable and give a great return on investment, with great longevity, from our UK base in Peterborough. Our aim is to offer a total service from supplying suitable packaging machinery, to installation, servicing and technical support.


Packaging Machinery
SUPPLY

Packaging Machinery
INSTALLATION

Packaging Machinery
SERVICE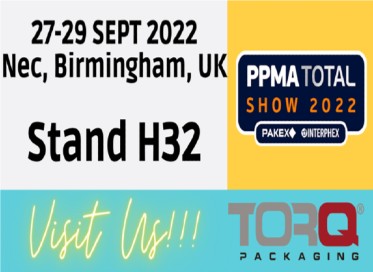 TORQ to Exhibit at PPMA Birmingham
DISCOVER THE LATEST INDUSTRY DEVELOPMENTS PPMA Total Show is the largest processing and packaging machinery exhibition in the UK. Showcasing the...